This post from Apartment Therapy Chicago a few days back got me going on one of my biggest house decor challenges - shelves. We have this fabulous fireplace on our main floor, in the living room, completely visible the moment you step into the house. So I feel like I need to really crack one out of the ballpark with these fabulous shelves!

So, this post is going to be picture heavy...sort of an on-line clipping of shelf images I love. I know I've got to get the proportions perfect, but without making it look too perfect! I'm open to ideas if you got 'em!!!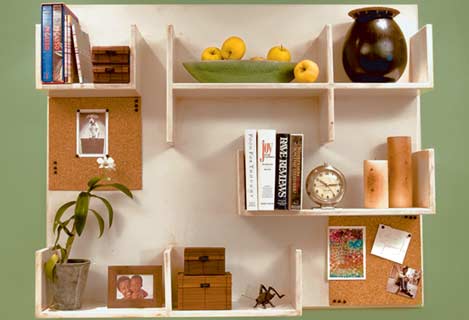 Oh and I'm totally thinking about doing a stacked
plate wall
opposite the fireplace. The current plan in my head is to collect various textured plates, paint them all the darker paint shade that is on the fireplace wall (all the walls are the same except the one behind the fireplace - it's one step darker for impact and to show off whatever fabulous collection I decide to put on those shelves) and then create my own "art" out of these plate textures. I want them stacked up, overlapping in many places. All in my head for now...